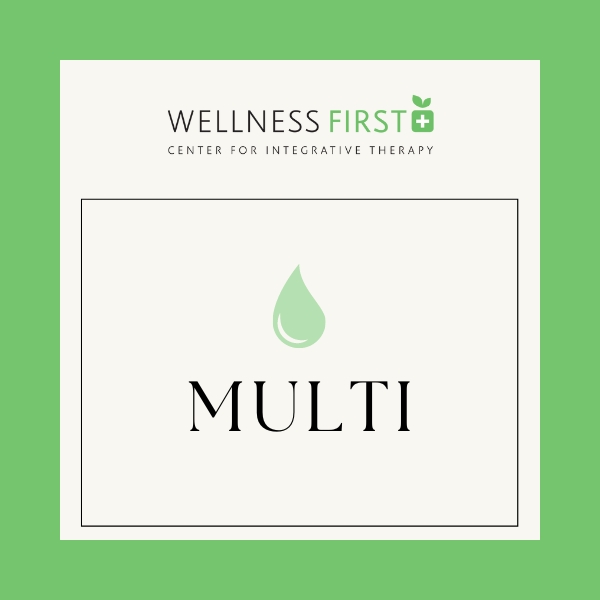 Oldie but still a goodie – great option for beginners!
$200.00 Members
$250.00 Non-members
Overview: Optimizes nutrient status, replaces deficiencies, balances immunity, and reduces inflammation
Great for: Travel, Post-Illness Support, Immune Balance, and General Maintenance
INGREDIENTS
Ascorbic acid (vitamin C), B Complex, Calcium gluconate, Magnesium chloride, Dexpanthenol, Hydroxocobalamin, Zinc, Selenium, Procaine, Folic acid
Piggyback:  Glutathione
DESCRIPTION
MULTI, the ultimate IV therapy solution that optimizes your nutrient status, balances immunity, reduces inflammation and replaces any deficiencies. This highly effective therapy is perfect for those who need post-illness support, travel support, general maintenance, and immune balance.
This powerful IV therapy solution is packed with essential vitamins, minerals, and antioxidants that help you maintain optimal health and wellness. Whether you're looking to boost your immune system, recover from a recent illness, or simply maintain your health, MULTI is the perfect choice for you.